Truckaligner 180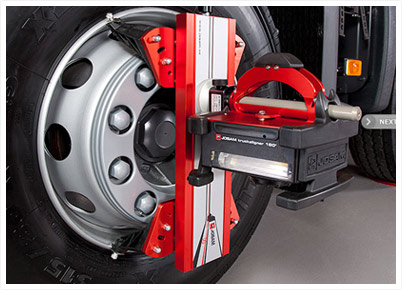 We have eliminated the need to compensate for a manual run-out of a distorted rim. With the measuring methods which are used with the JOSAM truckaligner 180º a diagnosis can be carried out on a vehicle faster and more simply than before, without a reduction in precision. The vehicle that comes in to the workplace can be diagnosed quickly and efficiently, which benefits your business and gives more work opportunities. Carrying out a diagnosis no longer needs to take much time.
Two different methods of measuring toe, out of square and parallelism The wheel alignment system can be used in two different ways. Depending on how the workplace is laid out, and
what possibilities there are in the facility, the vehicle can either be rolled or lifted in order to carry out the wheel alignment.