A2103/LSR

The Contact/Optical Tachometers features include: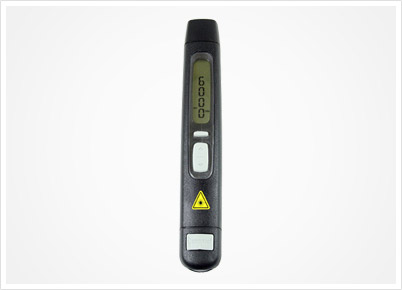 A very versatile multipurpose Tachometer/Counter, with both Optical or Contact rpm, linear rate/distance ranges. Additional remote Laser Optical Sensor for rpm monitoring in difficult access applications.
Unique inverting display, allows easy reading when in limited access situations. Optical range of up to 2 metres - the optical performance is second to none.
Time & Count modes. Data capture and very fast response modes - 0.1 seconds update time Traceable certificates supplied as standard.
Signal Input features
5v Pulse Signal is via the 3.5mm stereo Jack socket on the rear of housing which can be used with one of our remote optical sensors. Alternatively it can be used to measure any pulse rate signal up to 5v p-p.
Contact Measurement
Measurement units – Revs – Metres – Feet – Yards per min and per second or length in 0/1 metres units Time interval or reciprocal speed- for very slow rates in seconds/rev Count mode – counts distance or revs
Additional information
Special capture and averaging features:
Maximum – Captures max. speed in 0.1 secs
Minimum – Captures min. speed in 0.1 secs
Timebase – 0.1 seconds in Capture mode
Average – Averages over last 8 readings