Trummeter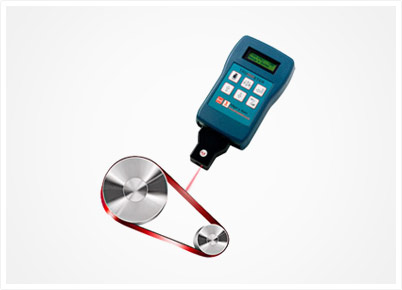 Precision instrument for measuring belt tension.
A perfectly tensioned belt provides the longest life time and best power transmission of belt drive systems.
Trummeter provides best recordable, secure data for the calculation of the strand force and of the rated bearing load.
Especially designed for the quality improvement and the final check of belt drive systems. A helpful equipment for the setup and maintenance.