News
Leakshooter V3 - Strapshooter®
To make it easier the diagnosis of steam traps, also for beginners, SYNERGYS TECHNOLOGIES developped a software integrated in the LEAKSHOOTER, called STRAPSHOOTER®.
The STRAPSHOOTER® is the first software which gives you an automatic diagnosis of steam traps.
XT550 Shaft Alignment
The XT550 alignment system has all the features of the XT660 with one major difference – it's intrinsically safe and can be used in potentially hazardous areas.
The Ex-approved XT550 system is developed for hazardous areas and is easily operated through our XT Alignment app. It is an advanced measurement system for alignment of horizontal and vertical/flange mounted rotating machinery.​​
XT770 – Shaft Alignment
Easy-Laser® XT770 is the most powerful of our Generation XT alignment systems. The 360° Live feature gives you even more possibilities to perform advanced adjustments.
With Easy-Laser XT770 you can perform shaft alignment of horizontal and vertically/flange mounted machines, but also align machine trains, measure twist of foundation, soft foot, bearing clearance, and more. The EasyTrend program allows you to keep track of machine movement over time. That is useful when checking for thermal expansion and pipe strain issues for example.​
Launch of XT660 system
We are now presenting the next system in Generation XT, the Easy-Laser® XT660, which builds on our groundbreaking cross-platform technology.
The XT660 shaft alignment system offers measuring units with dot laser. You now have access to advanced measurement methods, such as continuous sweep and multipoint. You can perform measurements on larger machines and over longer distances.
You have even greater potential to perform correct machine installation right from the start, by checking the twist/flatness of the base. In short, Easy-Laser® XT660 is the system for machine aligners who see the bigger picture.
Launch of Viber X5MKIII
VIBER X5 MK III™ is an advanced vibration analyzer, together with SpectraPro® PC software it provides a complete package for redictive condition maintenance.
VIBER X5 MK III™ is capable of measuring, processing, displaying and storing a wide range of measurement parameters.
Launch of Leakshooter V2 for finding Steam Straps
The movement of fluid in a closed system develops ultrasonic noise. Our ultrasonic testing camera LEAKSHOOTER LKS1000 recognize the noise created by flowing condensate or steam, and can be used to check a trap operating condition.
Launch of X2Pro
Designed for maintenance and repair teams and operators personell that needs a reliable, fast and easy to use tool for basic condition monitoring in rough conditions. Now with trend function / software.
Easy-laser Xt440
Easy-Laser® XT440 is the first member of our Generation XT alignment systems, built upon our new cross-platform technology. This means you will be able to display data on a multitude of different handheld devices, including our own XT11.
JOSAM CV Aligner is now approved by all major Indian Automobile companies
JOSAM CV Aligner is now approved by all major Indian Automobile companies like Ashok Leyland, TATA, Volvo, Scania, Mahindra, etc for workshop and Mobile application.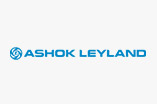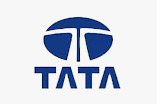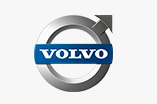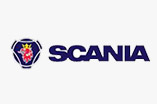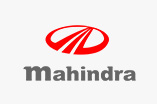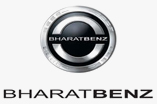 VSHOOTER FOR MACHINE CONDITION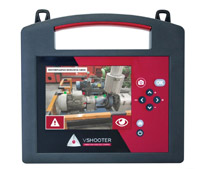 The VSHOOTER VBS1T is much more than a innovation in the field of the vibrometers, it is a totaly new concept, a new way to do vibration monitoring and analysis.This new modern concept consists of creating automaticaly Machine Condition Pictures ( MCP) which can be saved and uploaded to a PC into a report with detailed vibration datas and trending curves. The VSHOOTER VBS1T produces the MCP. The VSHOOTER VBS1T is a portable measuring device equiped with a external high quality accelerometer, and embedded camera, led stroboscope and pyrometer. A special software has been developped to get photos enhanced with informations.On every MCP appear the color coded measuring points location. GREEN The vibrations of newly installed machines are normally placed in this zone. YELLOW The machines whose vibrations are within this zone are normally considered acceptable for a long service life without any restrictions. ORANGE Machines whose vibrations are in this zone are normally considered unsuitable for long-term continuous service. In general, the machine can operate in these conditions for a limited time, until the opportunity arises to take corrective action where necessary. RED The vibration values found in this area are normally considered significant enough to cause damage.
VMI M8 NEW ONLINE PRODUCT
The M8 system consists of one communication module and up to ten Measurement Modules. Communication between modules is via EtherCAT, a fieldbus based on Ethernet. The theoretical raw speed of the fieldbus is 100 Mbit/s.
JOSAM - JOSAM i-track - wheel alignment with speed and precision
JOSAM i-track : The new wheel alignment system from Josam simplifies your workflow with fixed target scales. The great advantage of this system is that the target scales are mounted on the wall or in the floor instead of directly on the vehicle. This means that vehicle types that were previously difficult to measure due to lack of space for mounting the equipment can now be measured quickly and easily. Quickness and precision when using the JOSAM i-track results in less work hours resulting in more efficient ,more competitive and more profitable Business.
LEAK SHOOTER 100-V.2 IS LAUNCHED
The LEAKSHOOTER LKS 1000-V.2 is a sophisticated tool. Extremely sensitive, it is capable of finding all leaks even the smallest, including those no bigger than the size of a syringe needle, at a distance of 15 metres. The LEAKSHOOTER LKS 1000- V.2 is used like a camera. When it comes near a leak, a dynamic yellow target appears on the large colour screen. The target turns red and shrinks as it approaches the source of the leak. A bar graph at the bottom of the screen accompanies and facilitates the search. When the device is facing the leak, a cross appears in the center of the target. It is then possible to photograph and save the precise location of the leak.
REVOLUTIONARY JOSAM CAMERA SYSTEM CAM ALIGNER
The Cam-aligner from Josam Products is a heavy-duty wheel alignment tool that uses camera-based technology to align wheels. Cam-aligner measures wheel angles on all axles of heavy-duty vehicles with accuracy and speed. A spider-wheel adapter fits all standard wheels and is designed to stand up to severe use with reduced weight compared to previous versions. The system can be used statically or as a rolling process depending on customer needs.
FOR UPCOMING MARKETS JOSAM CV ALIGNER
TRIBOTECH is the exclusive distributor of JOSAM wheel alignment system for commercial vehicles in India. JOSAM camera wheel alignment systems like the CV aligner and the mobile wheel aligner are gaining immense popularity in the market. In mobile alignment unit concepts, there is no need to have an expensive workshop, and proper flooring for alignment is not compulsory. Commercial vehicles need not come to the workshop for alignment. Rather, the mobile unit will reach the vehicle, thereby enabling a larger market to be covered. Popular tyre manufacturers, including Michelin and Bridgestone, have already tied up with JOSAM aligners for their successful mobile units.
SIMALUBE : IMPULSE. THE POWERHOUSE IN COMPACT FORM
Now available! simalube® IMPULSE is the perfect complement to the well-established simalube lubricator – wherever high pressure is required. It has no problem overcoming counterpressures of up to 10 bar, making it the perfect solution for high counterpressure and long lubrication lines. Simply affix the simalube® IMPULSE to the lubrication point, then screw on the required simalube lubricator and activate it for the desired dispensing time. The simalube® IMPULSE requires no additional adjustments and the LED display continuously signals its proper functioning. Once it is completely empty, the simalube® IMPULSE can be used multiple times if it is equipped with a new simalube lubricator and battery pack.
EASY-LASER® E290 DIGITAL LEVEL GIVES THE ALIGNER NEW POSSIBILITIES
Digital levels are extremely useful tools for setting-up and aligning most types of machine, for example, levelling machine tables, rolls, bases, etc. Other areas of use include checking straightness, flatness and parallelism. New Easy-Laser® E290 now also offers the possibility of documenting the work, by wirelessly connecting to Easy-Laser® alignment systems. Today, documentation is a common client requirement. E290 is the perfect addition to laser based alignment systems and is an investment that can be recouped quickly thanks to the broad areas of use.
Very shortly following products will be discontinued
D80 BTA
D200 BTA digital
D450 Shaft
D480 Shaft
D505 Shaft
D525 Shaft, D525B Shaft
D600 Machine
D640 Machine tool
D650 Linebore, D652 Linebore
D660 Turbine, D662 Turbine, D663 Turbine, D664 Turbine
D800 Machine Spin
VMI - NEW PRODUCTS INTRODUCED - VIBER X2 & VIBER X3
Viber X2™ : is designed for maintenance/repairer and operators personnel that needs a reliable, fast and easy to use tool for basic condition monitoring checks in rough conditions.
Viber X3™ : is designed for maintenance/repairer, and operators personnel. It is an excellent tool, for basic condition monitoring checks, easy to use and reliable for status analysis.
EASY LASER : E970/E975
The E970 is especially suitable when many objects are to be measured and aligned, and when the distances are long. Any chosen object or the baseline can be used as a reference. System E975 is designed mainly for roll alignment. It is well suited when just one or two rolls are to be replaced or adjusted at the same time.
EASY LASER E SERIES NOW COMPLETE IN ALL RESPECT
Easy-Laser® E950-C - Bore alignment system with a completely new detector
With Easy-Laser® E950-C we are not just introducing a new bore alignment system, but also the completely new E9 detector. The detector has an integrated Bluetooth® unit...
Easy-Laser® E940 - Align machines with hyper precision
Easy-Laser® E940 is a new, complete system for measuring and aligning machine tools. Engineering workshops can use the system to save time and money, and, not least, ensu...
SIMATEC - New Product launched - Simatherm IH 025 VOLCANO
The Simatherm IH 025 VOLCANO marks the start of a new era in the field of portable induction heaters. The patented technology enables outstanding heating performance from an extremely light structure. You can use it to heat roller bearings with an inner diameter as small as 20 mm up to on outer diameter of 160 mm and a weight of up to 10 kg. To do this, simply place the workpiece onto the VOLCANO's cone shaped heating surface.
Distributor Of The Year 2013 For JOSAM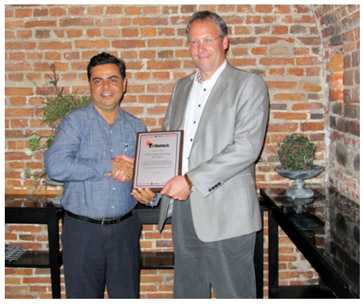 For 2013 Alignment Systems decided to have common distributor conference of Josam and Car-O-Liner joint conference it was named STRAIGHT FOR THE FUTURE. The event took place in Gothenburg 26-28 June 2013.
Out of the five finalist for JOSAM around the world M/s TRIBOTECH, India was awarded the distributor of the year for doing excellent work in field for JOSAM Wheel alignment system for mobile as well as workshop application. The award was given to Rohit B Dawda of M/s Tribotech by Per Lundstrom Sales Manager of JOSAM Ab, Sweden.
Easy-Laser® E540 - New wireless mid range shaft alignment system
The new Easy-Laser® E540 combines the best of both worlds. The system is completely wireless, like our entry level E420 system, but has the larger 30mm PSD detectors, like.....