Induction Heaters


For the quick warm-up of roller bearings and other ring-shaped metal parts. Thanks to the heat extension the work piece can easily be fitted onto the shaft.
In the warm-up process, only the work piece is heated but the equipment itself remains cold. simatec manufactures induction heaters for work pieces up to 4,000 kg. Heaters for special applications are developed on demand.
The inductive warm-up of ring-shaped parts is a quick, clean and efficient method. It replaces traditional warm-up techniques such as hotplates, hot oil baths, open flames or stoves.
Types of Iduction Heaters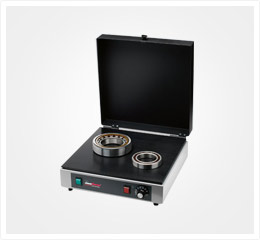 Hot Plate HPS (small) and HPL (large)
The electric heating plate HPS (small) and HPL (large) was especially designed for the heating of small work pieces.
The temperature of the heating plate can be adjusted by a turning knob in a range of 122–392°F (50–200°C).
---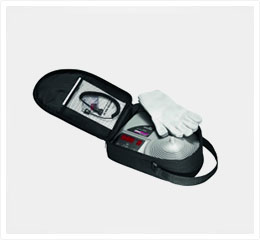 Simatherm IH 025 VOLCANO
The simatherm IH 025 VOLCANO marks the start of a new era in the field of portable induction heaters. The patented technology enables outstanding heating performance from an extremely light structure. You can use it to heat roller bearings with an inner diameter as small as 20 mm up to on outer diameter of 160 mm and a weight of up to 10 kg. To do this, simply place the workpiece onto the VOLCANO's cone shaped heating surface.
Portable, compact and very light (3.5 kg)
A bearing weighing 5 kg can be heated to 110°C in under four minutes
Silent in operation
No support yoke required – simply place the workpiece on the device
Predictive Temperature Control (PTC) for automatic temperature monitoring
---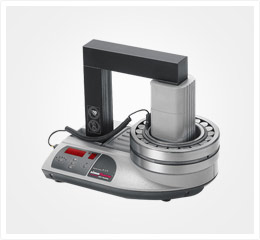 Simatherm Induction Heater IH 070
The IH 070 is intended to heat smaller to medium-sized work pieces up to 80 kg. The IH 070 comes equipped with 3 yokes and can be outfitted with an optional swivel arm.
Due to the external induction coil the device exemplifies efficiency. The performance can be adjusted to four different levels according to the user's requirements.
---
Simatherm Induction Heater IH 090
The IH 090 is ideal for the heating of medium-sized bearings up to 120 kg. This series comes equipped with a swivel arm as well as three yokes in various sizes.
Thanks to its integrated air cooling system the IH 090 is built for repeated mounting and continuous use.
---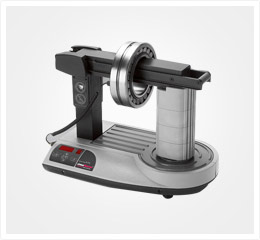 Simatherm Induction Heater IH 210
The IH 210 is intended to heat large work pieces up to 300 kg. The IH 210 comes equipped with two yokes. Due to the sliding yoke one can mount and remove the work piece.
An additional benefit of the IH 210 is its built in air cooling system (IH 210F), which allows continuous operation or even a higher platform for larger work pieces (IH 210XL).
---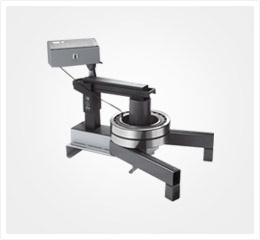 Simatherm Induction Heater IH 240
The IH 240 is designed to heat very large size bearings up to 1200 kg. A bearing of 445 kg weight may be heated up to 110°C in only 10 minutes.
The IH 240 is a stationary ground model. The transport of this heater is easily made possible with a forklift or a pallet truck.