E940 - Machine Tool


Easy-Laser® E940 Machine tool system is the market's most complete measurement system for measuring and aligning machine tools. You can measure straightness, flatness, squareness, spindle pointing direction, level and much more.
The transmitter's laser beam can be compared to an absolutely straight and weightless ruler, that is to say a perfect starting point for precision measurement. The measurement programs guide the user step-by-step through the measurement process* with clear graphics and instructions on the large 5.7" colour display. It is also possible to use the measurement values directly and measure and adjust as required.
COMPLETE SYSTEM FOR MEASUREMENT AND ALIGNMENT OF MACHINE TOOLS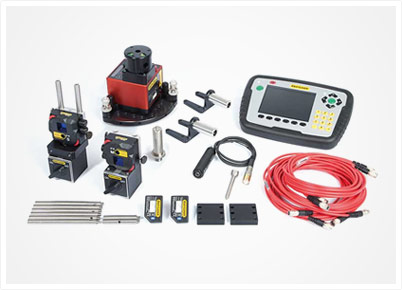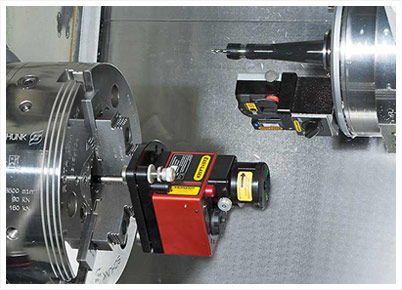 In order to meet quality requirements and minimise waste, the checking and alignment of machine tools is essential. The most important thing to check is the geometry of the machine; not even a precisely calibrated linear motion can compensate for a crooked movement or uneven surface. The correct machine geometry is the basis for being able to produce parts that remain within the tolerances. And the Easy-Laser® E940 Machine tool system can handle most tasks in this field.
Light and easy-to-use equipment = shorter time for preparations and measurements
Possible to measure and align at long distances = greater accuracy
Possible to measure both X and Y (Z) directions at the same time = saves time
Possible to document the measurement results as PDF and transfer to a PC
The reference (laser beam) is always 100% straight
PROGRAMS AND FUNCTIONS






















MEASURES ALL KIND OF MACHINE TOOLS
The system can handle most tasks in this field, despite the fact that there is considerable variation in machine design: different types of lathe, milling machines, automatic drills, presses, water cutting machines etc. Some examples of what you can check:
Straightness of machine axis
Spindle direction
Spindle to spindle/tail stock
Squareness between machine axis
Flatness on machine table or machine bed
Bearing play check
Bearing condition (g)
A LASER SYSTEM IS A PROFITABLE INVESTMENT
Compared to conventional methods, such as dial gauges, mandrels and stones, work can be carried out much more quickly using a laser measurement system. And don't forget, the measurement result can be documented and compared to ISO10791-1 and 10791-2 used for machine tools. There are lots of good reasons for investing in a laser system. One is that, because it is so quick to set up, the operator can check a machine much more often - if there has been an accidental collision in the machine for example. Then compare with the machine documentation to see if everything is ok before continuing production. This can prevent costly production of parts that are out of tolerance. It can also extend the life of the tools.
0.0001 MM HYPERPSD™ RESOLUTION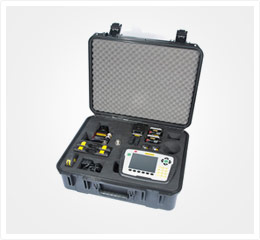 With Easy-Laser® E940, the user can perform almost any kind of measurement thanks to the very versatile design of the D22 laser transmitter, the measuring units and brackets. For example, the measuring unit can also act as a compact and light-weight laser transmitter. Mounted on the cleverly designed spindle bracket it can even point the laser through the clamping pin, through the spindle. The measuring units delivered with this system have our new HyperPSD™ precision detectors, making it possible to display a resolution of 0.0001 mm [0.000005"/0.005 mils].