E540 - Wireless / Line laser


SIMPLE AND EFFICIENT SHAFT ALIGNMENT
Easy-Laser® E540 is a very powerful shaft alignment system, with the ideal balance between performance and price. Program that guides step-by-step with both icons and text makes the system very easy to use for everyone, regardless of prior knowledge.
The E540 system includes measurement programs for horizontal machines, vertical machines and alignment of machine trains with three machines. The measuring units are pre-mounted for rapid machine set-up. Start with the measuring units positioned anywhere through 360 ° around the shaft, then take any three readings down to 20° in-between. Then adjust the machine with the live-values in both horizontal and vertical directions. A PDF report is generated automatically when the measurements are saved. Simple and efficient!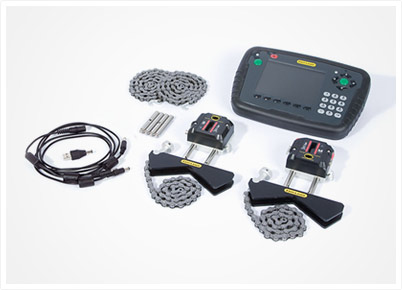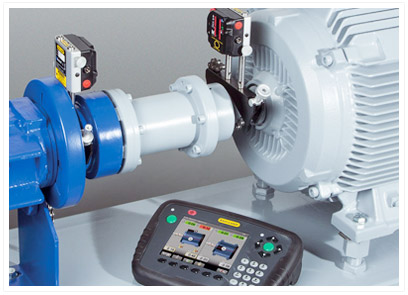 Easy to learn and to use.
Compact measuring units for use on most machine designs.
All wireless units (Built-in Bluetooth® technology and integrated rechargeable battery).
Large 5.7" colour display.
Programs with both symbols and text = easy to understand.
TruePSD technology with unlimited resolution.
Dual PSD, dual laser beams and dual inclinometers for superior control and accuracy.
Produce PDF reports directly from the Display unit and save to USB memory.
3 year warranty gives assurance.
Fast service and support. 48-hours Express service if necessary.
Low overall costs during the entire lifecycle of the product, for example servicing, accessories, etc.
Expandable / Adaptable. A range of accessories means that you can adapt the measurement system to your needs, now and in the future.
Easy-Laser® E540 is a precise and competent alignment system for your rotating machinery. Easy-Laser® E540 provides the ideal balance between performance and price allowing you to create the best conditions to operate your machinery economically and problem-free.
Keep track of machinery status with vibration level check (accessories required)
Check the prerequisites for a correct alignment before aligning, e.g. bearing play and soft foot
Measure and align in three easy steps
Document the result
PROGRAMS AND FUNCTIONS








TECHNOLOGY THAT GIVES THE BEST PERFORMANCE IN DEMANDING INDUSTRIAL ENVIRONMENTS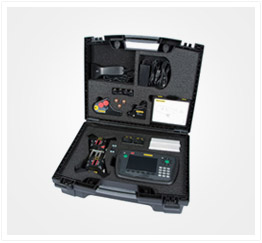 The shaft alignment system has a large 5.7", bright colour display that clearly shows all the steps of the measurement. The measuring units have TruePSD-technology, which gives unlimited resolution. Twin laser beams, twin PSDs and twin inclinometers give you superb control of the measurement in all situations. The measuring units are incredibly compact featuring Bluetooth® Wireless technology, an integrated rechargeable battery and large 30 mm TruePSD detectors. This means that they are easy to install on most types of machines, even where there is limited space. The wireless technology gives you full freedom of movement around the machine that is to be aligned. Display unit, measuring units and fixtures are all very robust for the highest accuracy in demanding industrial environments.
LARGE EXPANSION POSSIBILITIES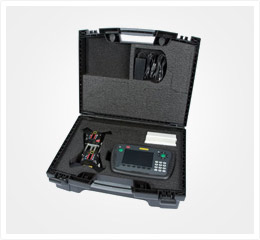 It is possible to connect two very useful accessories to the system. With Vibrometer E285 it is possible to check the vibration level and bearing condition of the machine. Using E180 BTA you can check and align sheaves and pulleys with digital precision. You can document the measurements for vibration checks and belt alignment in the same way as for the normal shaft alignment programs. There is also a wide range of accessory brackets, such as magnet bases, axial magnet brackets and brackets for non-rotating shafts. The transportation case is equipped with recessed compartments for the accessories, which means that you can carry everything in one case.
With the barcode reader the user can save many key operations where all machine dimensions, tolerances and compensation values are entered in one single operation, and the measurement can be started directly. At the first measurement, save the downloaded machine data and attach the barcode label to the machine. The barcode reader is an accessory.