Balancing - APT326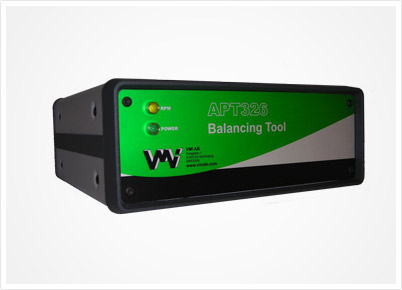 APT 326 Balancing tool is a measuring unit with balancing software.
Balancing with two transducers simultaneously.
RS232 communication with PC software.
Suitable as instrument update of older balancing machines.
Large speed range. Balancing can be made between
30 to192 000 rpm depending on transducer choice.
CD with a complete balancing program.
The program has several built in languages.